Norwegian Man Uncovers Ancient Jewels with Metal Detector
The jewels, including gold rings and pendants, are said to be from 500 A.D.
Stavanger, Norway—A Norwegian man in search of a new hobby uncovered ancient gold jewelry while taking his metal detector out for a spin.
Erlend Bore of Sola, Norway was treasure hunting on the island of Rennesøy when he uncovered what he described as a pile of gold coins, according to a press release from the Archaeological Museum at the University of Stavanger, translated from Norwegian.
"At first, I thought I had found chocolate money or [fictional pirate] Captain Sabertooth coins. It was completely unreal," said Bore.
He found nine coin-shaped gold pendants inscribed with horse symbols, as well as ten gold pearl-shaped beads and three gold rings.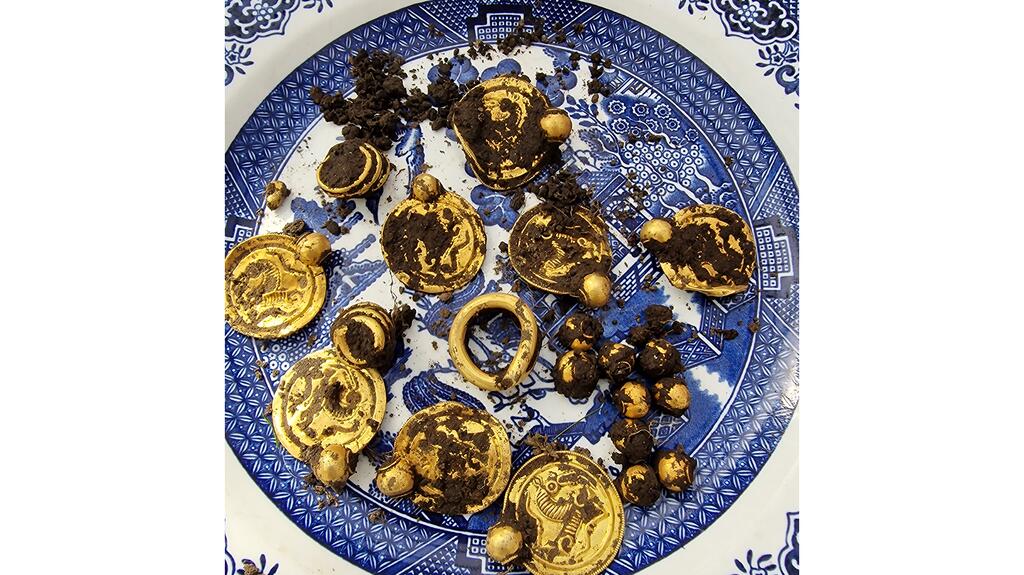 The gold pendants date to around 500 A.D., according to Associate Professor Håkon Reiersen at the Archaeological Museum, and are called "bracteates," which were used for decoration.
"The nine bracteates and gold pearls have formed a very showy necklace. The jewelry was made by skilled jewelers and was worn by society's most powerful," said Reiersen.
"It is very rare to find so many bracteates together. In Norway, no similar discovery has been made since the 19th century, and it is also a very unusual discovery in a Scandinavian context."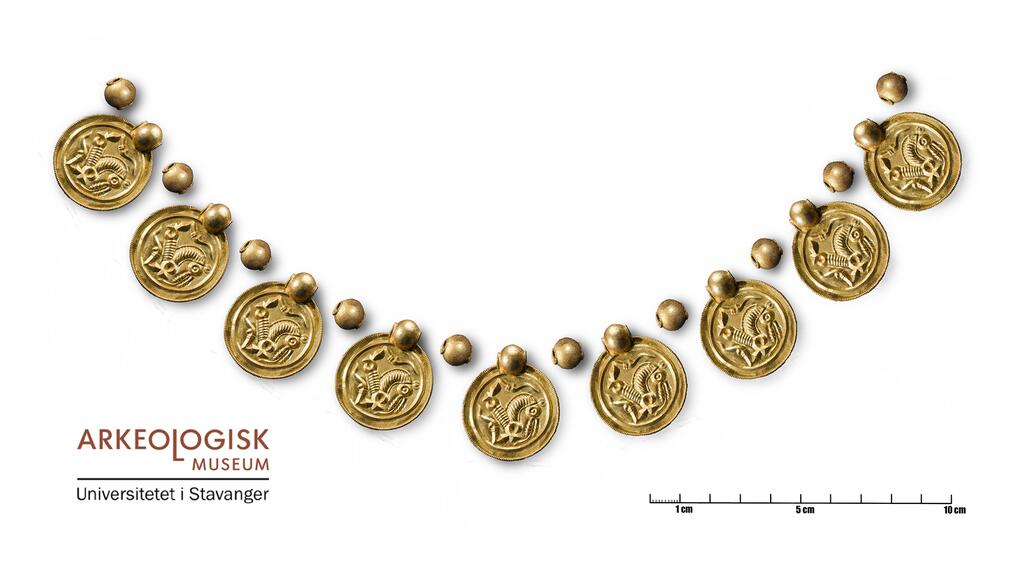 Similar bracteates in Scandinavia are thought to have been hidden in the ground towards the middle of the 5th century, right at the end of the "Migration Period."
This period is thought to have been a time of crisis due to poor climate and plague, supported by many abandoned farms in the area dating back to the time.
"Based on the location where the find was made and experiences from similar finds, it is probably a question of either hidden valuables or sacrifices to the gods in such a dramatic time," said Reiersen.