T&C Exclusive: The New Owner of an Iconic American Jewel is Revealed
The beloved aquamarine and ruby Paul Flato necklace once belonged to Cole Porter.
COURTESY SIEGLESON, NEW YORK
It has been described as the most important piece of American jewelry. And now, actress Jennifer Tilly owns it. T&C learned of the major acquisition exclusively last week. The iconic aquamarine and ruby Belt Buckle necklace designed in 1935 by Fulco di Verdura for Paul Flato is a landmark in jewelry history. Originally commissioned by Cole Porter for his wife Linda Lee Porter, they bequeathed the necklace to Fred Astaire's daughter Ava. It has also been owned by New York's Fred Leighton, and most recently by dealer Lee Siegelson. It was Siegelson who sold it to Tilly.
The actress is known by some for her work in Bullets Over Broadway and Bride of Chucky, by others as a world class poker champion, and by jewelers as a world class collector. "I've had my eye on this necklace for about 20 years, ever since I first read a story about it in the LA Times, and fell in love with it!" Tilly told T&C. "I love Flato and this is one of the most beautiful pieces he ever created, a truly iconic work of art."
Flatos's aquamarine and ruby belt buckle necklace will join Rene Boivin's legendary Starfish brooch (also acquired via Siegelson), a charm bracelet that belonged to Joan Crawford, Elizabeth Taylor's yellow and white diamond Bulgari brooch, a Cartier minaudiere from the property of the Duchess of Windsor and JAR earrings from the Ellen Barkin sale.
"When I first tried it on I was stunned at how beautiful it was in person. It has all the insouciance and wit of a Cole Porter song," says Tilly. "The fact that it's made with semi precious stones, aquamarines and accented with rubies, gives it a sort of careless throwaway glamour. The unusual color combination along with the trompe l'oielwrapped belt design is a masterpiece of understated sophistication."
WHO WAS PAUL FLATO?
Paul Flato is often referred to as the original "jeweler to the stars." Born in Shiner, Texas he opened his business on 57th Street and Fifth Ave in 1928 and quickly became a part of the New York City's social circle.
"He was a schmoozer with very good taste," says Ward Landrigan, President of Verdura. "He was really really charming. He could steal something from someone and they would smile back at him."
And so he did. Two prison terms at Sing Sing and one in a Mexican prison for embezzling money are also part of the Flato legend. Though Landrigan is quick to note that Flato also had "a real eye for talent."
Paul Flato: Jeweler to the Stars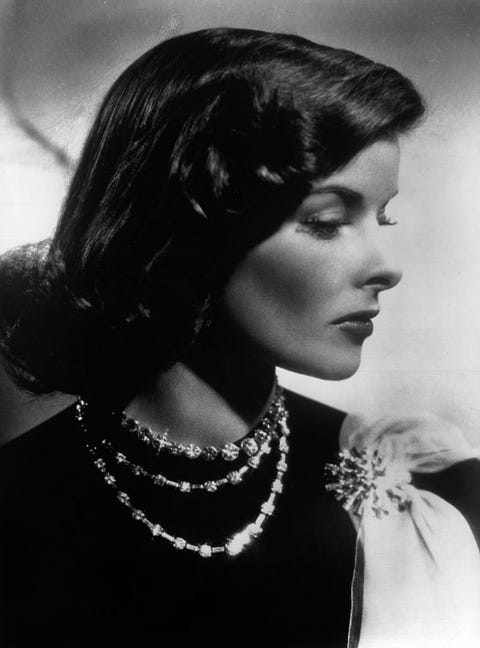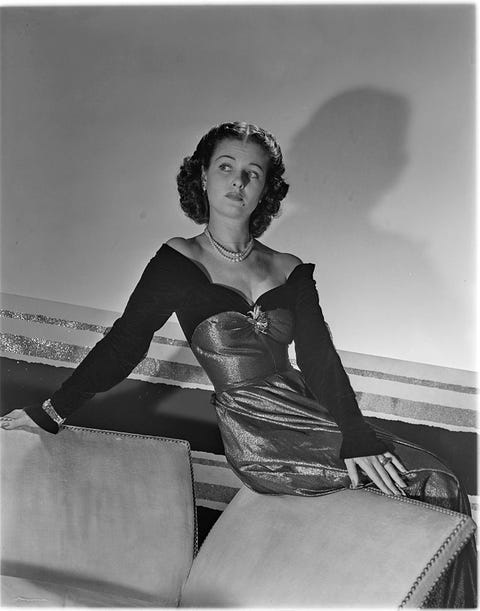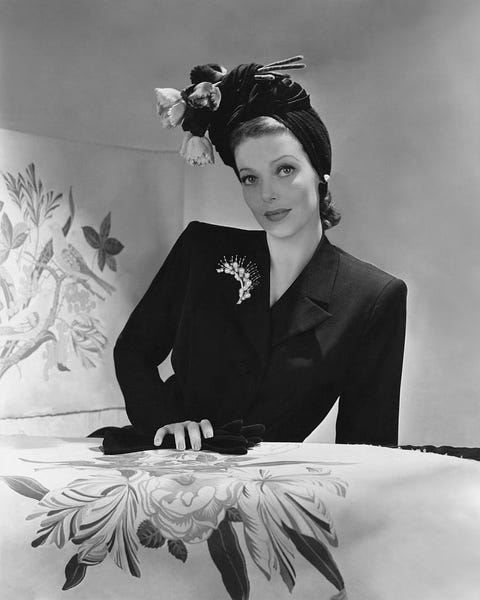 Flato spotted the young Sicilian Duke Verdura about 1932 through their mutual friend Diana Vreeland. "Verdura's designs defined the house in many ways, but the business was Flato's." (Verdura left Flato to open his own business, backed by Vincent Astor and Cole Porter, in 1939.)
In 1938 Flato opened another location in Hollywood on Sunset Boulevard, and soon his pieces were also being worn by Katherine Hepburn in Holiday, Greta Garbo in Two Faced Women, and by Marlene Dietrich, Joan Crawford, Vivian Leigh, Orson Welles and opera star Lily Pons.
THE PAUL FLATO STYLE
Siegelson sees the sale of the necklace to Tilly as a fitting chapter in its history. "I am so pleased," he told T&C, "to have this great icon of American Hollywood jewelry returning to a star." Siegelson, a third generation jewelry dealer, acquired the piece through the legendary Fred Leighton—"he always told me it would never be for sale. Until it was." Siegelson calls it one of the best examples of American jewelry design:
"Verdura and Flato are both legendary designers known for their bold size and sense of beauty and whimsy. For this necklace, Verdura [while working for Flato ] transformed an ordinary utilitarian item, a belt, into a show-stopping aquamarine and ruby necklace."
To fully understand the piece's place in the jewelry kingdom, it's important to realize at the time it was created, Europeans dominated the field. Cartier and Van Cleef were the kings of Art Deco, and taste in jewelry fell along strict lines. Paul Flato's bold and whimsical American designs defied the hierarchy and disrupted tastes.
He sold Mae West a diamond corset bracelet inspired by her own undergarment and made gold feet brooches with ruby toenails for a dancer; there was a "Gold Digger" bracelet in the shape of a pick axe, initial charms for Katherine Hepburn and sign language clips. (Flato himself was very hard of hearing.) "They say you could hear his voice screaming 'Wrap it Up!' all the time in the studio," says Landrigan.
An American daring to take on the Europeans with his own jewelry vocabulary was a turning point. And the belt buckle necklace is the embodiment of that Flato boldness. "It was a remarkable feat at a time when most jewelry featured flowers or geometric designs," explains Siegelson. "It's cleverly designed to look as though the belt were knotted, creating a piece which can be worn centered or off to the side, as it was in Vogue in 1944."
FLATO'S LEGACY
So how does a collector like Tilly go from admiring a piece of this magnitude to acquiring it? "Jennifer Tilly has been considering the necklace for a long time. She's seen it a few times and tried it on—and it looked stunning on her," Siegelson told T&C. "At this moment the time was right for her to buy it, and for me to sell it."
The news comes at a time of renewed interest in Flato's work. A pair of unusual diamond and emerald cactus brooches signed Flato—also for Linda Porter—are the star lot in Christie's Magnificent Jewels Sale in New York April 16. Estimate is $150,000.
And though the aquamarine and ruby belt necklace is now spoken for, Lee Siegelson does have a similar Flato belt style necklace in citrine. In case you know anyone who might be interested in American icons.