This 55-Carat Ruby Could Fetch More Than $30M at Auction
The 55.22-carat "Estrela de Fura" is headed to Sotheby's Magnificent Jewels sale in June.
New York—A pink diamond isn't the only draw for color lovers at Sotheby's this spring.
In addition to the 10.57-carat purplish pink diamond, called "The Eternal Pink," headlining the June 8 Magnificent Jewels sale, an important ruby also will be up for sale.
The "Estrela de Fura" is a 55.22-carat Mozambican ruby cut from a 101-carat rough stone Fura Gems mined last year in Montepuez.
At the time of the discovery, Fura noted that such large scale rubies typically have "significant impurities or low cutting yield," in contrast to the Estrela de Fura (Portuguese for "Star of Fura"), which has a vivid red hue and high clarity.
The Gübelin Gem Lab noted, "Already in its rough state, the Estrela de Fura showed its extraordinary quality traits with a potential to become a one-of-a-kind gemstone. The cutter was able to realize this potential and created a faceted ruby with an astounding 55.22-carat weight, displaying a saturated and homogenous red color, combined with a degree of clarity unseen in any other unheated ruby of comparable size."
According to Fura, it is the largest gem-quality ruby ever uncovered.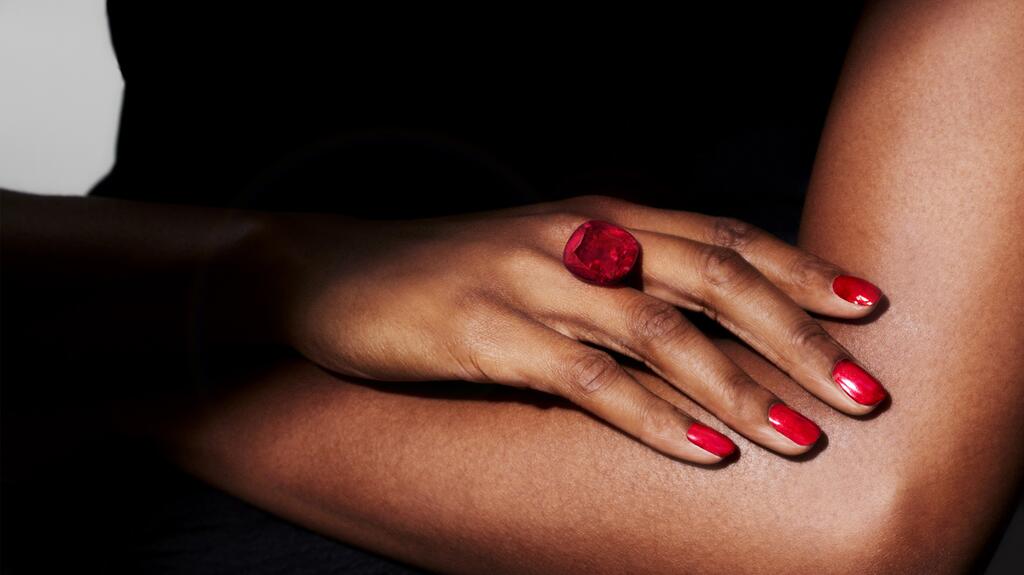 The red hue is categorized as "pigeon's blood," a term typically reserved for Burmese rubies.
The cushion-shaped stone has, "vivid red hues due to multiple internal reflections," per its report from the Swiss Gemmological Institute (SSEF).
The ruby contains chromium, which, when exposed to ultraviolet light like sunlight, causes red fluorescence, giving the effect of a glow from within, Fura Gems and Sotheby's said.
The auction house expects the Estrela de Fura to garner at least $30 million at the Magnificent Jewels sale on June 8.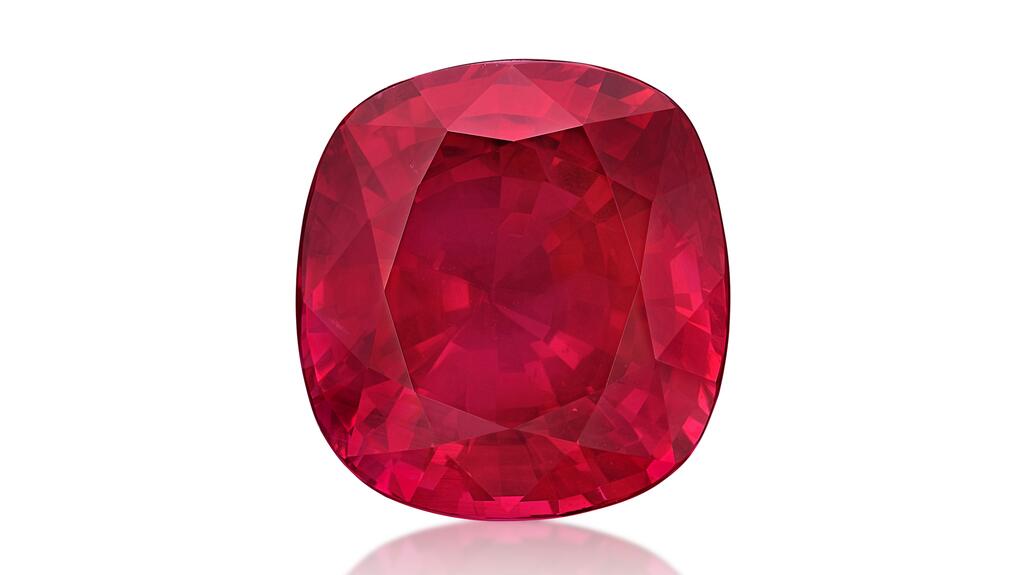 The current world record for any ruby sold at auction is $30.3 million for the "Sunrise Ruby," a 25.59-carat Burmese ruby sold at Sotheby's Geneva in May 2015.
It also established the highest price per carat for any ruby sold at auction, at about $1.19 million per carat.
Interestingly, the Sunrise Ruby will hit the auction block again soon, this time at Christie's New York as part of "The World of Heidi Horten" sale, which is expected to garner more than $150 million, topping the record for any private jewelry collection, a record held by Elizabeth Taylor's estate that garnered $137.2 million in 2011.