Gal Gadot, Carey Mulligan dare to be different in unusual colored gems.
Gal Gadot at the 2021 Critic's Choice Awards (Instagram)
DIAMONDS RULED THE red carpet this year as usual, but when there were colored stones, they lit up the faces of the actresses who wore them. Color continues to be a trend in the design studios —not just your traditional gems, but also beryl, spinel, aquamarine, kunzite, morganite and fancy colored sapphires. For the Critic's Choice Awards, Gal Gadot wore Tiffany & Co. earrings in green beryl, diamond and morganite, while Carey Mulligan wore Cartier High Jewelry's tourmaline, colored sapphires, and diamonds to the 2021 Oscars. Both looked stunning in dare-to-be-different styles.
Margery Hirschey
Aquamarine and bi-color topaz.
$6,130
Barbara Heinrich
18K yellow gold and pear-shaped Paraiba tourmaline earrings with diamonds and granulated bezels.
$3,875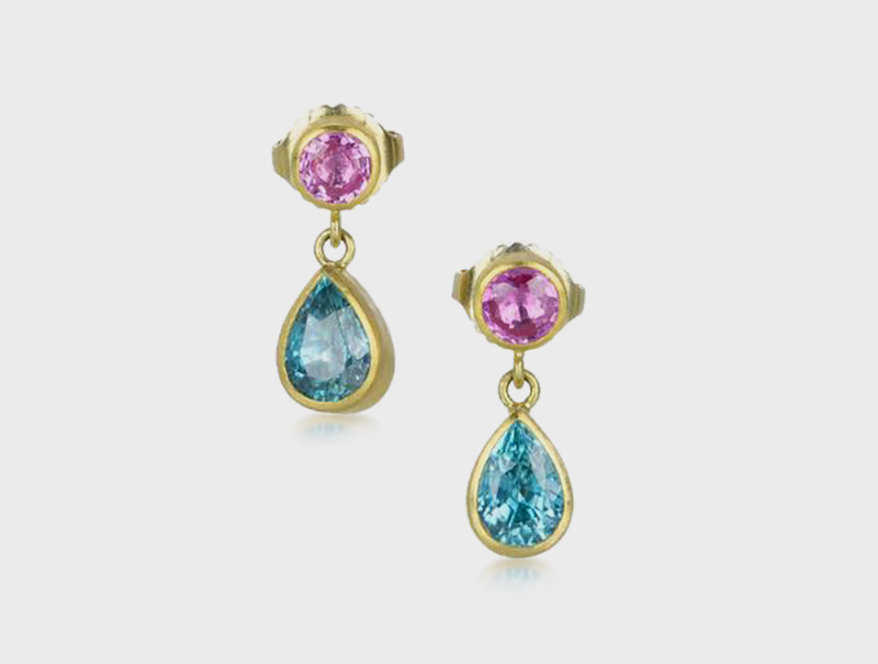 Mallary Marks
22K and 18K yellow gold Bon Bon earrings with round pink sapphires and pear-shaped blue zircon drops.